USS Staten Island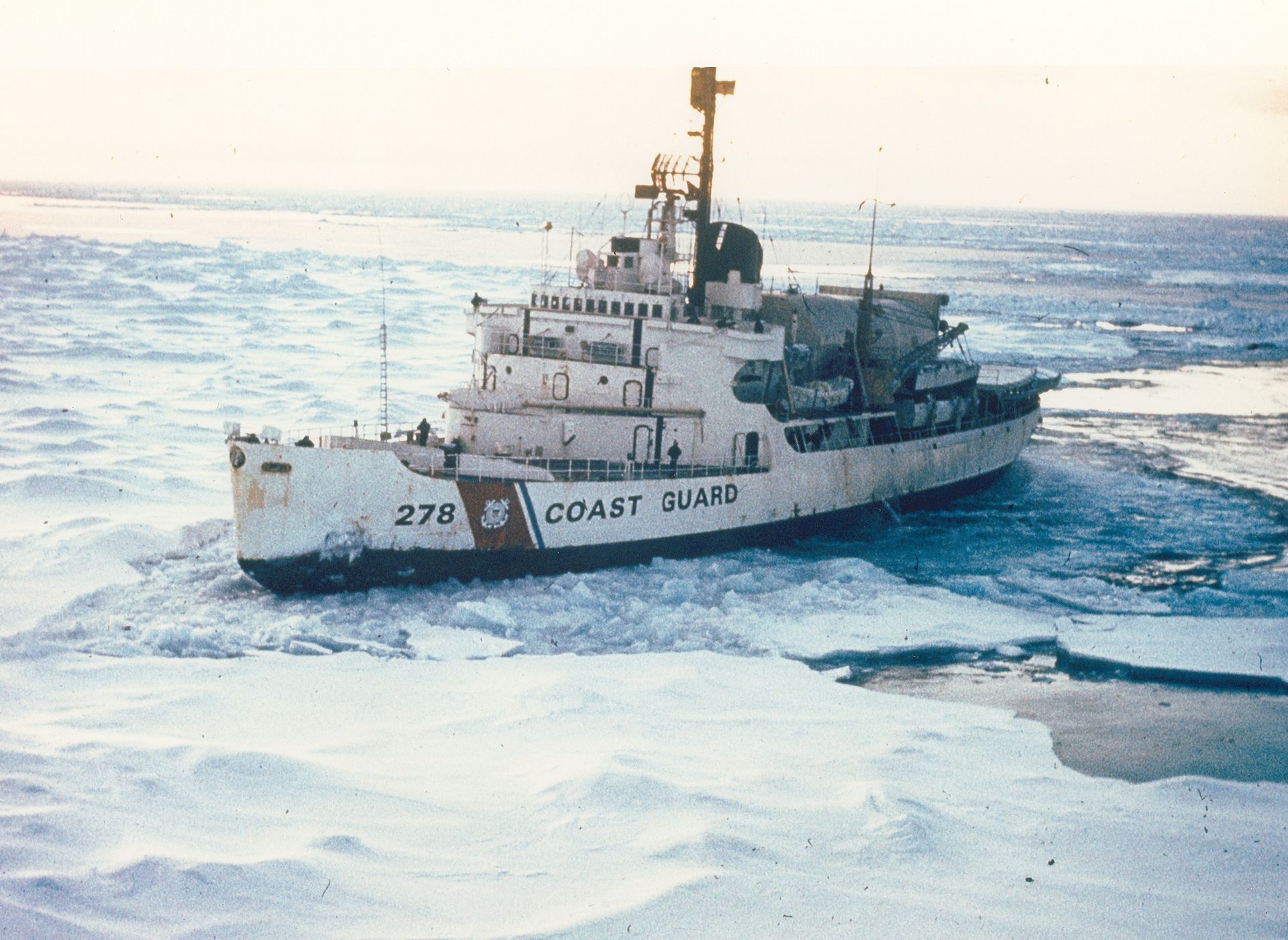 US Navy

Built 1942 as USCGC Staten Island (WAGB-278), transferred to USSR as Sverny Veter, then returned to USN in 1951 at USS Northwind (AGB-5), renamed USS Staten Island 15 Apr 1952, transferred to USCG in 1965, retired 1974.

The USS Staten Island was based at Boston Naval Shipyard from 1952 to May 1955, and at Seattle from 1955 to 1973.

The 1953 expedition was part of Project Muskrat. The Staten Island left Boston on 1953 Jul 18 (Ludwig 2011).

Rockets used: Deacon Rockoon
Updated: 2023 Sep 26 02:45:32
Launches: AGB-5
Date
Rocket
Flight
Mission
PlatCode
Platform
Site
LP
AscSite
AscLP
Pos
Apogee
1953 Jul 18 2227
Deacon Rockoon
SUI 8
-
AGB-5
USS Staten Island
USN53A
LP1
-
-
70.4W 42.4N (+/- 0.0)
11.0
1953 Jul 19 1030
Deacon Rockoon
SUI 9
-
AGB-5
USS Staten Island
USN53A
LP2
-
-
70.4W 42.4N (+/- 0.0)
11.0
1953 Jul 19 1553
Deacon Rockoon
SUI 10
-
AGB-5
USS Staten Island
USN53A
LP3
-
-
70.4W 42.4N (+/- 0.0)
11.0
1953 Jul 19 2157
Deacon Rockoon
SUI 11
-
AGB-5
USS Staten Island
USN53A
LP4
-
-
70.4W 42.4N (+/- 0.0)
11.0
1953 Jul 24 1640
Deacon Rockoon
SUI 12
-
AGB-5
USS Staten Island
USN53A
LP5
-
-
70.4W 42.4N (+/- 0.0)
11.0
1953 Jul 28 0941
Deacon Rockoon
SUI 13
-
AGB-5
USS Staten Island
USN53A
LP6
-
-
70.4W 42.4N (+/- 0.0)
90.0
1953 Aug 3 1828
Deacon Rockoon
SUI 14
-
AGB-5
USS Staten Island
USN53A
LP7
-
-
70.4W 42.4N (+/- 0.0)
11.0
1953 Aug 5 2154
Deacon Rockoon
NRL Rockoon 1
-
AGB-5
USS Staten Island
USN53A
LP21
-
-
70.4W 42.4N (+/- 0.0)
80.0
1953 Aug 6 1507
Deacon Rockoon
SUI 15
-
AGB-5
USS Staten Island
USN53A
LP8
-
-
70.4W 42.4N (+/- 0.0)
68.0
1953 Aug 6 1840
Deacon Rockoon
SUI 16
-
AGB-5
USS Staten Island
USN53A
LP9
-
-
70.4W 42.4N (+/- 0.0)
96.0
1953 Aug 8 1509
Deacon Rockoon
NRL Rockoon 2
-
AGB-5
USS Staten Island
USN53A
LP22
-
-
70.4W 42.4N (+/- 0.0)
80.0
1953 Aug 9 0554
Deacon Rockoon
SUI 17
-
AGB-5
USS Staten Island
USN53A
LP10
-
-
70.4W 42.4N (+/- 0.0)
100.0
1953 Aug 9 1915
Deacon Rockoon
NRL Rockoon 3
-
AGB-5
USS Staten Island
USN53A
LP23
-
-
70.4W 42.4N (+/- 0.0)
38.0
1953 Aug 11 1709
Deacon Rockoon
NRL Rockoon 4
-
AGB-5
USS Staten Island
USN53A
LP24
-
-
70.4W 42.4N (+/- 0.0)
80.0